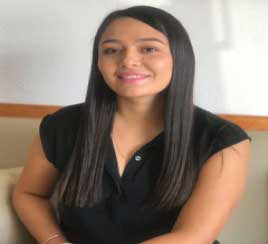 Nadia Torres Segura
Company Agent at: Hernandez Realty Group
My name is Nadia Torres Segura, I was born and raised in Chapala Jalisco and it´s a pleasure to live in such a beautiful place. I have a degree in International Business and I studied at the University of Guadalajara. I was living six years in Guadalajara because study reasons and I did my professional practices at SANMINA- SCI a company dedicated to providing electronic manufacturing services. I grew up seeing and hearing everything about the Real Estate sector, that´s why my interest in developing myself in the area as a Sales Agent, it would be a pleasure to advise clients to find their dream home.
La Mojonera #106, Jocotepec, Jalisco, 45820, San Juan Cosala
Casa para remodelar con extenso terreno de 6,725 m2. La construcción esta dist...