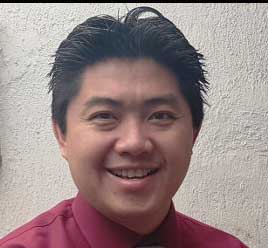 Bee John Lee
Company Agent at: Hernandez Realty Group
Born in the USA and raised in lakeside since a young age, Bee is a local American/Mexican fluent in English and Spanish. Bee studied his education in Chapala up until high school where he graduated with a postgraduate course in tourism and then later commuted between Chapala and Ocotlán where he studied Computer Engineering in college. Bee has worked for the municipal government since the age of 17 in public security, tourism and IT, within his government jobs he has distinguished himself as a member of the State of Jalisco Tourism Council, Sergeant and leader of Policia Turistica of Chapala, head of the IT department of Chapala and one of the 3 people of the city that has a postgraduate course in government transparency. Bee currently works in the IT department as an overall IT specialist participating in IT projects, implementations, data management, legal advisory, transparency, administration and security. Bee is a certified 1st Dan black belt in Taekwondo/Hapkido and has been part of the State of Jalisco Taekwondo team, among his martial arts traits he has also studied Wing Chun Kung Fu, Jiu Jitsu, Kickboxing and Karate with a total of 14 years of mixed martial arts experience. Among his various hobbies he plays chess and has been a regional chess champion, is a video gamer and has been a ranked officer for an international gaming community with over 3000 members, loves gastronomy, enjoys japanese anime/manga and travels around Mexico enjoying the countries landscape, archaeology, culture, food and history. Bee is a unique agent, he is honest and precise, a jack of trades and the kind of guy that will find you what you are looking for and then take that extra step to guarantee satisfaction.
Under Contract
Land and Lots
Calle Jimmy Connors, Lote 13, Manzana 15, Fraccionamiento Raquet Club, Jocotepec, Jalisco, 45820, Raquet Club
Amazing slightly inclined lot with beautiful lake and mountain views in the well...