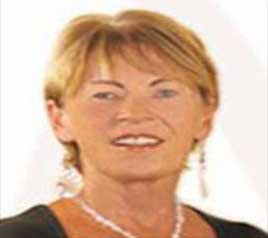 Lisa Altmire
Company Agent at: Hernandez Realty Group
Lisa is originally from Cork, Ireland where she completed her schooling & Business School.   While working in London for Gulf Oil Corporation, she met her husband to be, Dan, who was in London on a business trip from from Al Khobar, Saudi Arabia.   After a few months and a whirlwind courtship they were married in London, then took up residence in Saudi Arabia.   Their daughter Heather Zaina was  born in As Salama Hospital in Al Khobar. 
After two years they moved to Spain then to London where their son David was born in Queen Charlotte's Hospital.  From there they moved to Beirut, Lebanon then on to Cairo, Egypt for several years. 
Dan accepted a transfer to Southern California, then moved to Houston, Texas with Saudi Aramco.
Some years later, Mexico called and they moved to AJIJIC in 1998 and never looked back.
Lisa has been a Sales Associate with Hernandez Really Group for many years, she has had many clients from around the world who have become great friends and also decided to live in AJIJIC. 
Manuel Hernandez, my broker & owner of the company, is a most delightful and helpful young man, in helping clients to settle into the area.